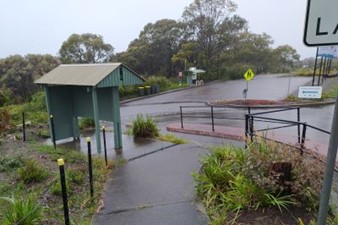 Project
Structural Assessment and Detailed Design for the National Park Visitor Centre Car Park in Booderee
Client
Director of National Parks
Project Value
< $1M
Project Overview
JJR was engaged by the Director of National Parks (DoNP) to undertake a structural assessment and prepare a detailed design to address drainage and safety issues at the car park for the Booderee National Park Visitor Centre, as well as an assessment to address dampness in the visitor centre building.
JJR Involvement
JJR's experienced engineers conducted a visual inspection of the building and prepared a dampness assessment report that included key findings, photographic records and recommended remedial works.

JJR's highly skilled team conducted a topographic feature survey and a Dial Before You Dig (DBYD) as inputs to the detailed design, which was prepared by JJR engineers in accordance with relevant local, State and Australian Standards. A report, which included a cost estimate of works, accompanied the detailed design and was submitted to the DoNP.