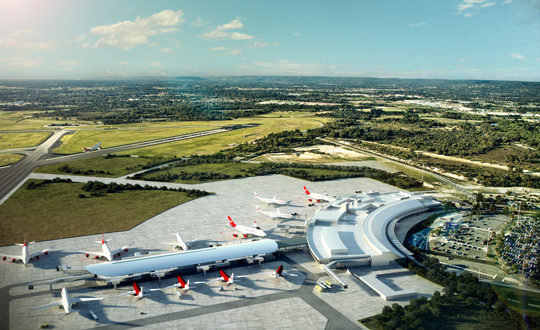 Project
Program Management of the Redevelopment of Perth Airport Terminal
Client
Virgin Australia Airlines
Project Value
> $100M
Project Overview
The redevelopment of Perth Airport Terminal was undertaken to relocate Virgin Australia Airlines' domestic operations and their Premium Lounge from Terminal 3 (T3) to the new Terminal 1 (T1) domestic terminal.

The program involved several projects lead by project managers to deliver:

A new check-in hall adjoining the existing T1 international check-in Hall and terminal (including the Ground Transformation Program).
Premium Guest Lounge and Club Lounge.
New departure gate lounges, engineering huts and other back of house infrastructure.

JJR Involvement
A key Program that was included within the scope of the Perth Terminal redevelopment was the Ground Transformation Program which involved:

Delivery of self-service options for guests who fly more frequently and who elect to use technology to speed their journey through the airport and a full-service check-in and baggage acceptance facility that is available to all guests who may require additional assistance and support for their journey.
Delivery of premium check-in areas that offer enhanced, prioritised service segregated from the main terminal concourse and check-in areas that supports both self-service and full service and groups processing.
Strategies to achieve a required percentage of guests to take-up the self-service check-in options.

It was ensured that:

Program governance controls were in place and were continuously developed and improved including issue and risk registers, budget, schedule and scope controls.
Weekly meetings were held with software vendors to develop specific software for automatic bag drop and kiosk hardware (these were high-risk items).
Weekly project control group (PCG) meetings were facilitated and fortnightly executive steering committees were held for the program of works.
Regular and accurate reporting assisted management, executives and the board to make informed decisions.