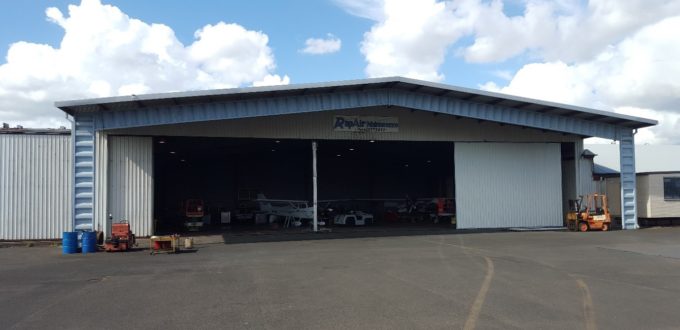 Project
Storm Damage Repairs of Hangar 7 at Archerfield Airport
Client
Archerfield Airport Corporation
Project Value
< $100k
Project Overview
Hangar 7 was damaged during severe storm weather, requiring significant repair works. The extent of the damage was the hangar doors, which were flung out and fell onto surrounding aircraft and vehicles during the storm. The client required engineering services to install new hangar doors and repair the damaged tracks and surrounding structure.
JJR Involvement
The repair of the damaged hangar involved the following tasks:

Structural assessment of hangar due to storm damage;
Identification of defective elements and evaluate the condition of any additional structural members potentially damaged during the storm;
Design of new hangar door and track system to withstand severe weather events; and
Project management of installation of the new hangar door and track system.