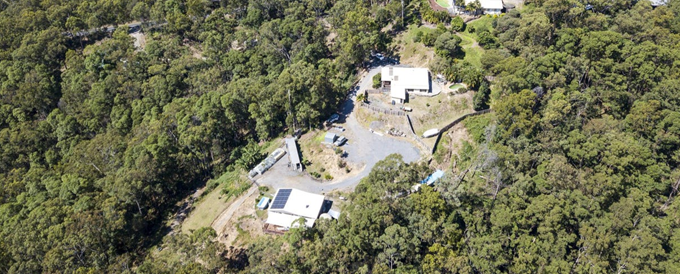 Project
Design & Drafting for Earthworks in Tallebudgera
Client
J.C. Engineers Pty Ltd
Project Value
< $1M
Project Overview
It had been identified by Gold Coast City Council that there had been the placement of imported fill from unknown sources which have obscured the natural slopes significantly.

The Council of the City of Gold Coast (CCGC) City Plan 2015 indicates the site is within an area of "Moderate" and "High" landslide susceptibility rating.

JJR Involvement
JJR defined the scope of works included as follows:

Review of geotechnical report and survey data;
Design of earthworks including all batter slopes to ensure compliance with Council and relevant Australian Standards, in accordance with the GIPL report;
Provide civil documentation including design report and drawings;

JJR used the earthworks and retaining wall recommendations outlined in the provided Geotechnical Report and developed engineering drawings with proposed batter slopes, retaining walls and drainage design.

The design has undertaken in compliance with and in reference to the following Council Standards, Australian Standards and other relevant standards and design guides:

City of Gold Coast – Geotechnical Stability Assessment Guidelines;
AS 4678 – Earth-Retaining Structures;
AS 3798 – Guidelines on Earthworks for Commercial and Residential Developments;
Other relevant Australian Standards.