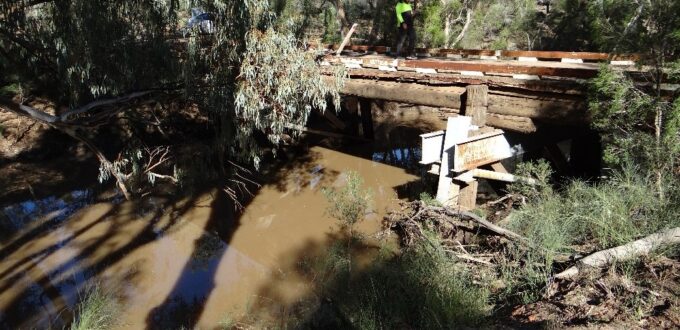 Project
Level 3 Bridge Inspection of Deep Creek Bridge
Client
Paroo Shire Council
Project Value
< $100k
Project Overview
Paroo Shire Council (the Council) engaged JJR to carry out a Level 3 bridge inspection of the Deep Creek bridge. The bridge is located within Wyandra, Queensland and was originally a 3-span timber structure, that has since been strengthened with steel components.
JJR Involvement
A condition assessment of the Level 3 bridge was conducted by JJR's experienced engineers, with a comprehensive condition assessment report prepared and delivered to the Council, which included:

Review of the most recent Level 2 inspection report of the bridge;
The outcome of a visual inspection of structural components;
A condition assessment involving pile coring and geotechnical testing of the base and sub-base of the abutment area; and
A recommended management and monitoring plan.