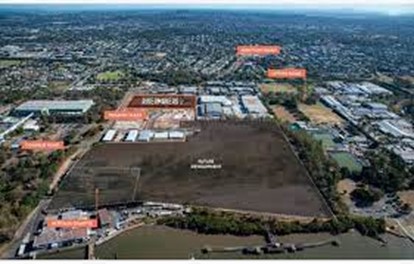 Project
Detailed Design Drawings for M-Space Colmslie (Lytton Street Subdivision) at Murarrie, Queensland
Client
Engage Capital
Project Value
$1M – $10M
Project Overview
M-Space Colmslie is located just two minutes from bustling Oxford street and is serviced by the major arterial road, Lytton Road and nearby Gateway motorway. The estate comprises eighteen units, all with significant exposure to Dunhill Crescent. This development will continue to benefit from the ever increasing visibility as Colmslie Business Park further expands in to the remaining 16 hectare site.
JJR Involvement
JJR were engaged by Engage Capital to prepare detailed design drawings for a commercial subdivision at Lytton Street, Murarrie, with the focus of the detailed design to optimise earthworks to minimise stepping into the proposed buildings as part of the subdivision.

JJR's experienced engineers prepared detailed design drawings for the proposed subdivision, including detailed earthworks design that considered the following elements:

Optimising the site for cut and fill quantities;
Consideration of quantity and budget for export fill;
Management of the existing boulder retaining walls given a cut scenario; and
Design the finished surface as flat as possible (whilst ensuring adequate fall for drainage etc.).

The designs were prepared in accordance with the following standards, guidelines and legislation:

Australian Standards–including but not limited to AS2890, AS1428 and AS1158;
City of Brisbane Standard Drawings and relevant local guidelines;
Austroads Guidelines;
Australian Road Research Board (ARRB); and
All relevant Transport and Main Roads (TMR) supplements to the Australian Standards and Austroads.