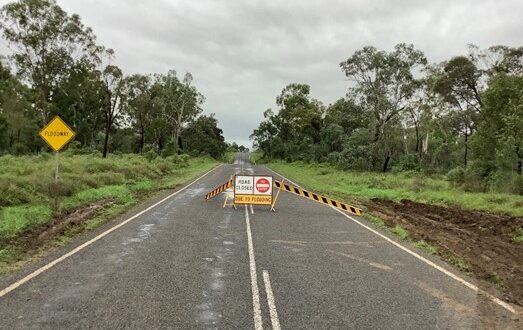 Project
Detailed Design for Upgrading Floodway Structure at Golden Mile Road, near Dysart
Client
Isaac Regional Council
Project Value
$1M – $10M
Project Overview
Isaac Regional Council (Council) engaged JJR to undertake roads and stormwater design on Golden Mile Road near Dysart. The main objective was to upgrade the existing low-level floodway crossing and provide a flood resilient sustainable structure to allow safe traffic movement.
JJR Involvement
JJR's expert engineers prepared Final Design drawings for roads and stormwater, which included:
• Engineering survey;
• Site inspections to determine the level of investigation and testing;

Geotechnical/Subsurface assessment;
Desktop assessment to understand low-level floodway and catchment properties;
Hydrology and Hydraulic Analysis; and
Environmental scoping report.

Design work was developed in accordance with the following relevant standards and/or guidelines:

Capricorn Municipal Development Guidelines (CMDG);
Queensland Urban Drainage Manual (QUDM);
Austroads – Guide to Road Design;
Austroads – Guide to Pavement Technology;
Queensland Transport & Main Roads (QTMR) – Pavement Design Manual & MRTS's (latest edition);
QTMR – Standard Specifications Roads;
QTMR – MUTCD Manual of Uniform Traffic Control Devices;
AS 1289 – Methods of soil testing for engineering purposes; and
Institution of Engineers – Australian Rainfall and Runoff (ARR) –State Planning Policy 1/03 – Mitigating the Adverse Impacts of Flood, Bushfire and Landslide.

JJR further produced a Technical Memorandum with different design options and associated high-level cost estimate and bill of quantities for opportunities identified.

JJR then prepared the final detailed design for the preferred option.