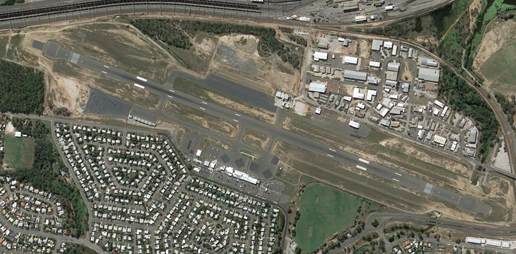 Project
Business Case & Concept Design for Pavement Upgrades at Gladstone Airport
Client
Gladstone Airport Corporation
Project Value
$1M – $10M
Project Overview
Gladstone Airport Corporation (GAC) engaged JJR to undertake a review of Gladstone Airport (Airport) that will enable GAC to develop the Business Case for the purposes of obtaining funding to undertake necessary pavement maintenance works.
JJR Involvement
JJR developed a report that incorporated:

Review of historical information;
Inspection of pavements to collate data on surface condition, major defects, approximating areas with visual pavement distress photographing major defects etc. (assumed to be via vehicle); and
Photographs of the general pavement surface condition, including GPS locator for each photograph.

The report determined the repair, rehabilitation and upgrading requirements for relevant movement areas and provided cost estimates for rehabilitation and upgrading requirements using JJR's life cycle costing.