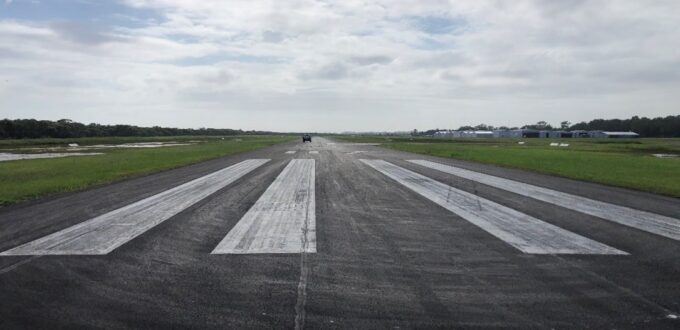 Project
Post Flooding Event Inspection Report of the Runway at Redcliffe Airport
Client
Moreton Bay Regional Council
Project Value
< $1M
Project Overview
Moreton Bay Regional Council (Council) engaged JJR to perform a post flood investigation of the runway at Redcliffe Airport for the purpose of informing Council on the serviceability status and any recommendations for future works.

During the February 2022 flood event, more than 640mm of rainfall was recorded over a three-day period across south-eastern Queensland, with the main runway at Redcliffe Airport reported to be inundated by about 500mm of water.

JJR Involvement
JJR's experienced engineers conducted an inspection of the main runway 48 hours after flood waters receded. An inspection report was prepared by JJR and submitted to Council, which included key findings from the data collated, supported by photographic evidence, and recommendations.