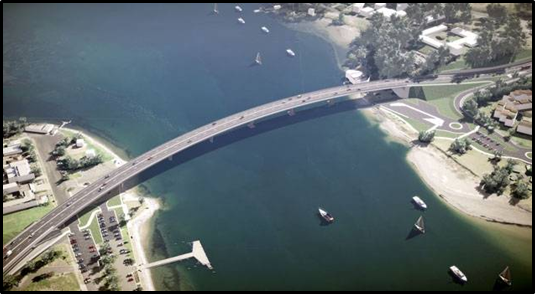 Project
Marine Traffic Management Plan for Bateman's Bay Bridge
Client
John Holland Group
Project Value
> $100M
Project Overview
John Holland Group (JHG) engaged JJR to provide design services for replacement of steel materials with concrete for the Bateman's Bay Bridge.

JJR's team of expert maritime engineers developed Marine Traffic Management Plans (TMPs).

JJR Involvement
JJR developed maritime navigation plans to ensure that marine vessels could safely manoeuvre through the Clyde River throughout the construction phase of the project.

The scope of works for JJR included reviewing the following design and construction sequencing:

Survey information and schematic sketch;
Geotechnical investigations during various stages of works;
Diving investigations to provide data for analysis; and
Construction staging activities.

Based on the sequencing of design and construction activities, JJR then developed the marine TMP's to ensure that vessels could safely navigate the channels.

This included temporary aides to navigation (NavAids) as well as materials for distribution to marine stakeholders (i.e. users of the channels etc.) to ensure that they understood the temporary traffic requirements and mitigate the impact on users of the Clyde River.