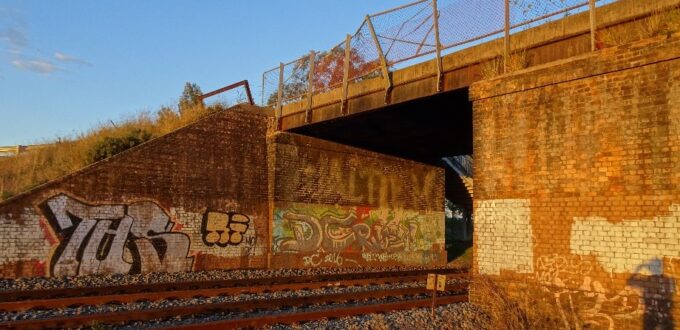 Project
Level 3 Bridge Inspections and Load Ratings for Three Jack Arch Overbridges on the Australian Rail Track Corporation (ARTC) North Line
Client
John Holland Group
Project Value
<$1M
Project Overview
John Holland Group (JHR) engaged JJR to carry out site inspections and load rating assessments for three jack arch overbridges on the Australian Rail Track Corporation (ARTC) north line, located at Maitland, Tarro and Casino.
JJR Involvement
JJR's experienced structural engineers produced a load rating report to JHR for each overbridge, which included defining the load capacity and rating factor for each component of the overbridges. The reports included controls as well as recommendations to maintain the current traffic.
The load rating reports were provided in accordance with the various Australian and Country Regional Network (CRN) standards, including:

AS 5100, Australian Bridge Design Code;
AS1720, Timber Structures;
CRN CS 100, Civil Technical Maintenance Plan;
CRN CS 302, Structures Defect Limits;
CRN CS 320, Overbridges;
CRN CM 101, Civil Service Schedule;
CRN CM 302, Structures Examination; and
CRN CM 308, Bridges – Load Rating.