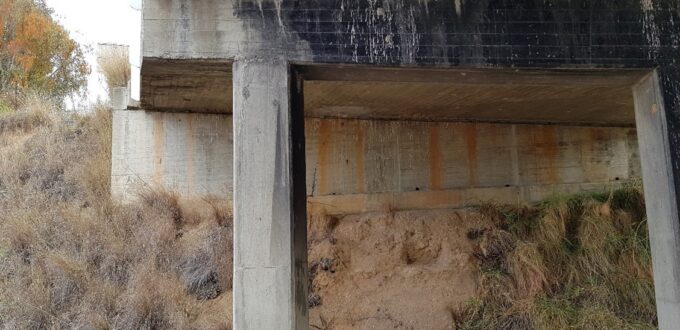 Project
Load Rating for Two Reinforced Concrete Overbridges on the Transport for NSW Country Regional Network Line
Client
John Holland Group
Project Value
<$100k
Project Overview
John Holland Group (JHG) engaged JJR to undertake load rating assessments for the below listed overbridge assets for the Transport for NSW (TfNSW) on the Country Regional Network (CRN) Line:

Rangers Valley Road Overbridge Dundee; and
Middleton Street Overbridge Kempsey.

JJR Involvement
JJR's experienced structural engineers conducted site inspections to undertake load rating assessments for each overbridge against nominated rating vehicles, and Ground Penetrating Radar (GPR) and covermeter survey were utilised to determine steel reinforcing in concrete components.
A comprehensive inspection and load rating report for each overbridge was prepared and delivered by JJR, with structural investigation undertaken in accordance with CRN CM 302 to defect categorisation for assets.