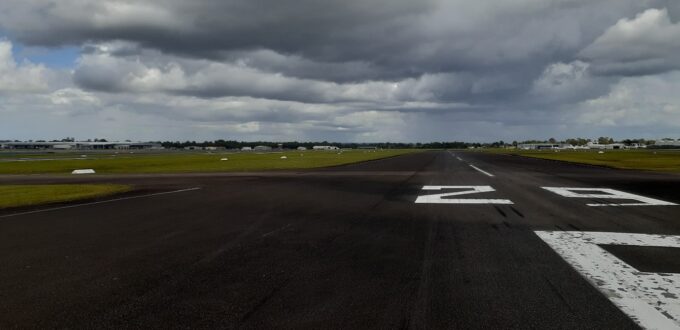 Project
Bankstown Airport Aerodrome Technical Inspection
Client
Sydney Metro Airports
Project Value
< $100k
Project Overview
JJR were engaged by Sydney Metro Airports to conduct an annual technical inspection of the Bankstown Airport facilities.
JJR Involvement
JJR completed the physical component of the annual technical inspection in accordance with the CASR 1998 Part 139 Aerodromes, and the Manual of Standards Part 139 – Aerodromes (MOS 139) documents.

During the inspection the following areas were reviewed:

Compliance with standards set out in MOS 139;
Instrument survey of the approach, take-off and transitional surfaces;
Inspection of movement area pavements and drainage;
Inspection and assessment of visual aids on the aerodrome;
Wildlife hazard management;
Review of the safety management system/risk management plan;
Inspection of airside vehicle control arrangements; and
Assessment of the currency and accuracy of aerodrome information contained in AIP and the Aerodrome Manual for Bankstown Airport.