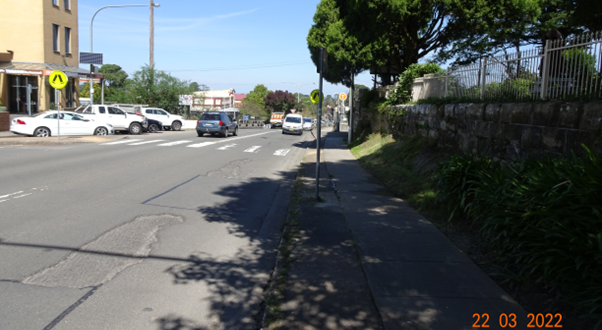 Project
Detailed Design and Specification of Safety Improvements for the Leura Mall and Singles Ridge Road, Yellow Rock
Client
Blue Mountains City Council
Project Value
$1M – $10M
Project Overview
Blue Mountains City Council (the Council) engaged JJR to undertake detailed design and specification of safety improvements for three (3) separate locations within Blue Mountains, being:

Leura Mall;
Leura Mall and Craigend Street intersection; and
Singles Ridge Road, Yellow Rock.

JJR Involvement
JJR's experienced engineers conducted a site visit and survey, including identify any heritage assets at each of the locations. Any identified heritage assets were incorporated and protected in the preparation of the concept design at each location.

A detailed design for a raised approach platform at each located was completed by JJR's experienced engineers, including alignment, line marking, lighting and drainage, which was was prepared in accordance with relevant standards and guidelines, including:

Western Sydney Design Guidelines and Standard Drawings (WSPP);
Blue Mountains City Council Standard Drawings;
Austroads Guide to Road Design; and
Australian standards:

AS1742 – Manual Uniform of Traffic Control Devices;
AS1158 – Lighting for Roads and Public Spaces;
AS1428 – Design for access and mobility; and
AS2890 – Parking facilities.