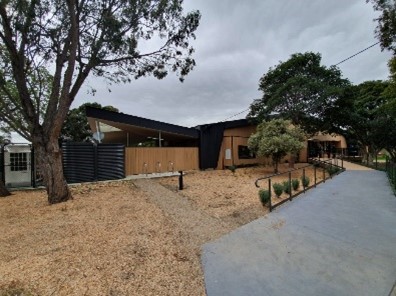 Project
 Civil and Structural Engineering Design of the Acacia Avenue Kindergarten
Client
City of Kingston Council
Project Value
$1M – $10M
Project Overview
Council were seeking to undertake the design and construction of a new kindergarten located at Acacia Avenue Mentone. A concept design was prepared by DWP Architects. Council requested JJR to provide civil and structural engineering services for the new development. The scope of works included the following phases:

Sketch Design;
Design and Development;
Contract Documentations; and Contract Administration.

JJR Involvement
JJR undertook the design and development in accordance with relevant Australian Standards as well as Council's requirements.

The structural design components and specifications included are listed below:

Foundation design including dimension, thickness and reinforcement;
Framing design including columns, beams, bracing, and ties;
Secondary members including cladding support frame if applicable (i.e. girts and purlins);
Concrete slabs and reinforcement;
Tertiary members and connections;
Construction notes and specifications for steel, concrete, timber and masonry works;
Material notes and specifications for steel, concrete, timber and masonry works; and
Any other necessary components.

The civil design provisions and specifications are listed below:

Site earthworks and drainage;
Storm water management plan;
Geometry of access roads and driveways (if applicable);
Erosion and sediment control; and Specifications for earthworks.