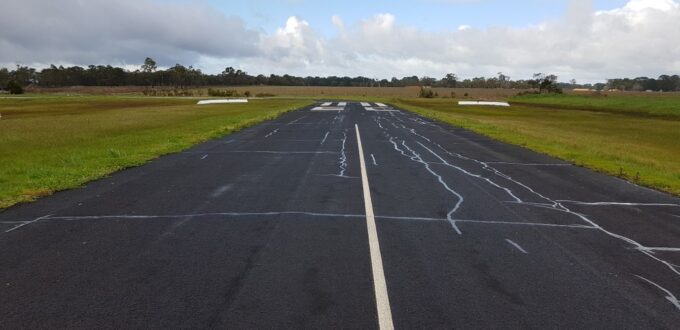 Project
Westernport Airfield Inspection
Client
Mornington Peninsula Shire
Project Value
$1M – $10M
Project Overview
Mornington Peninsula Shire Council commissioned JJR to conduct an inspection and condition assessment of the Westernport Airfield principal runway.
JJR Involvement
JJR conducted an inspection that identified defects along the length of the runway and other relevant movements areas.

JJR then developed a condition assessment report, as well as analysed a variety of options for the future repair, rehabilitation and upgrade options at the aerodrome to optimise the life cycle cost of the pavement assets.