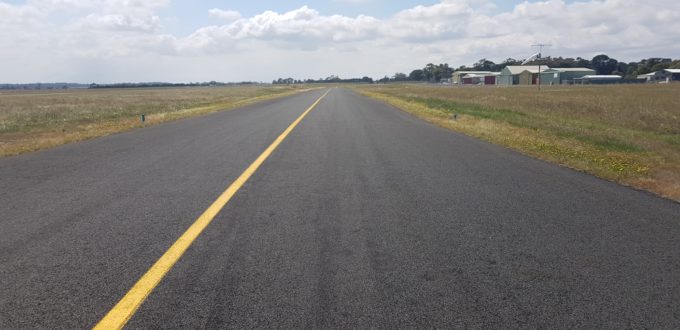 Client
Wellington Shire Council
Project Value
<$1M
Project Overview
The works under this contract include the Design, Specification, Documentation, Certification and technical support during the construction period for the Runway Extension works to the existing Code C Runway 09/27 at West Sale Airport.

The works comprise of the following elements:

Engineering project management, investigation, design, preparation of construction technical specification testing and construction support of the works as required;
Civil Design;
Pavement analysis and design; and
Electrical services including design modifications to existing infrastructure.

JJR Involvement
JJR undertook the following:

Design of the Runway 09/27 Extension to the East in accordance with CASA and MOS Part 139 standard where the design aircraft is the Dash 8 – Q400 for civil operations and the Pilatus PC21 aircraft for military operations;
Evaluation and analysis of the existing runway pavement and identification of any areas for rehabilitation prior to Asphalt Overlay;
Asphalt Overlay including sensitivity analysis of pavement strength achieved;
Airside Lighting Replacement to current standards with Pit and Duct system using LED technology including the following areas (conduit diameter to be sufficient to allow for possible centreline lighting in the future);
Location of New Runway Survey Markers for annual OLS purposes on project completion;
Assist Air Traffic Control (ATC) at East Sale RAAF Base locate the position of possible CCTV or equivalent Aircraft Movement monitoring locations for possible future installation;
PAPI relocation on the Runway 27 Approach;
Evaluation of existing Wind Indicator positions and identification of new locations as necessary for compliance; and
Drainage analysis and design.