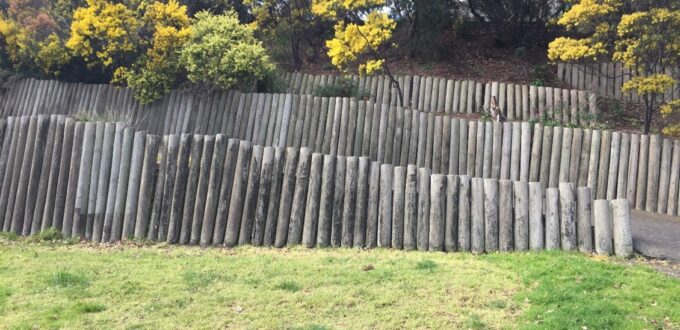 Project
Structural Engineering Services for Retaining Walls at Bluebell Hill Reserve in the Whitehorse Region
Client
Whitehorse City Council
Project Value
< $1M
Project Overview
Whitehorse City Council required structural engineering design for the replacement of several retaining retaining walls which where reaching the end of their life span, required replacing with a new gabion wall system.

The multi-tier timber post retaining walls were positioned in multiple levels and locations including two main tiers on the east and west sides of the footpath as well as smaller tiers on the east side and upper levels nest to Harding Street. The maximum height of the existing walls is approximately 2.0m and is slightly sloped on the soil side.

JJR Involvement
JJR provided structural engineering services, including by engaging a subcontractor to conduct geotechnical investigation and prepare a report, conduct site surveying and compile data, and providing preliminary and detail design of the new gabion walls.

JJR also prepared structural documentation for tender and construction of the walls, including a calculation report, structural drawings, and a certificate of compliance letter.