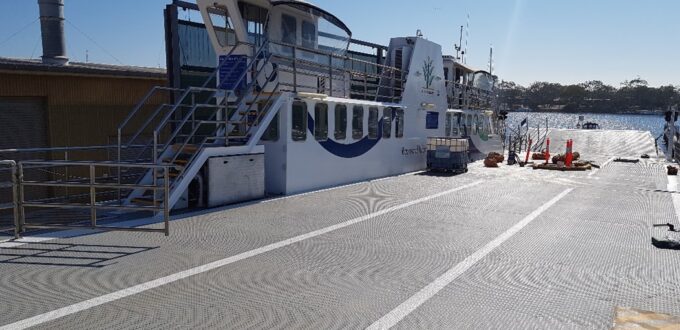 Project
Raymond Island Ferry Integrity Assessment
Client
East Gippsland Shire Council
Project Value
< $1M
Project Overview
Council was looking for an independent assessment to be completed with a comprehensive report on the vessel's integrity and any foreseeable maintenance that may be required.
JJR Involvement
JJR to developed a detailed 'Hull Inspection and Maintenance Program' to enhance and track the maintenance and inspections carried out by authorised ferry staff according to the approved plan.

JJR also developed reports to understand the vessel`s integrity and understand the costs involved to keep the current ferry operating. This report included a serviceability assessment, which evaluated the remaining service life maintenance costs, in a format analogous to an 'Asset Life Integrity Management' analysis.

JJR also undertook 3D laser scanning of the entire vessel measured the ships hull thicknesses and performed structural analysis of the vessel against design loads to ensure that the hull integrity was sufficient.

This report was informed by existing data, including approximate vessel maintenance and repair costs, and examination of the vessel maintenance documentation, such as the log, plans, and the management system.