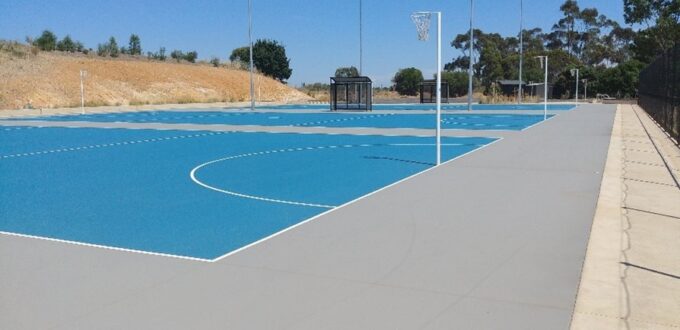 Project
Peer Review for Netball Court Defects
Client
Mount Alexander Shire Council
Project Value
< $1M
Project Overview
Mount Alexander Shire Council required the services of an engineering consultant to undertake a peer review of proposed rectification methods for defects which were identified on recently constructed netball courts at Wesley Hill Recreational Reserve.
JJR Involvement
JJR has considerable expertise and experience in the provision of engineering services for technical reports and projects for asset management and sports court inspections. Our team applied this experience to review, prepare and supervise repair and constructions methodologies.

For the preliminary project stages, JJR performed a site inspection to appreciate extent of cracking over courts, as well as a review of the existing design documentation and geotechnical reports.

JJR then provided Council with a report detailing the comprehensive review of the proposed defect rectification method, and an outline of key findings and overall recommendations.