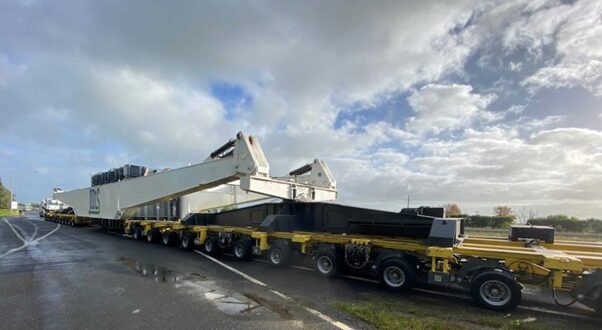 Project
Pavement and Ramp Design to Realign a Portion of Webb Dock Drive, Port Melbourne
Client
Port of Melbourne
Project Value
$1M – $10M
Project Overview
Webb Dock is a key gateway for importing electrical transformers and other heavy equipment.
Port of Melbourne engaged JJR to provide engineering design services to vertically realign a portion of Webb Dock Drive to the proposed finished surface at the western limit of a Port Melbourne tenant site to allow super-massive loads to be transported from ships.
JJR Involvement
JJR conducted an assessment of proposed works, available historical data, and a vertical geometry check to provide pavement design options. A pre-concept technical memorandum was delivered to the client, prior to preparing detailed design for the pavement and ramp along Webb Dock Drive.
The experienced engineers at JJR utilised 12D software, DRAINS and CIRCLY to develop detailed design in accordance with the following standards / guidelines:

ARR 2016 for stormwater design;
All relevant Australian Standards;
Austroads Guidelines;
VicRoads Final Drawing Presentation Guidelines;
VicRoads Standard Technical Specifications;
VicRoads Supplements to the Austroads Guidelines;
VicRoads Supplement – Standard Drawings for Roadworks;
EPA strategies, objectives and other relevant legislation;
State and national legislation; and
Relevant standards as required for other items.
JJR delivered to the client final design drawings, technical specifications and a design report that included construction cost estimate with bill of quantities.