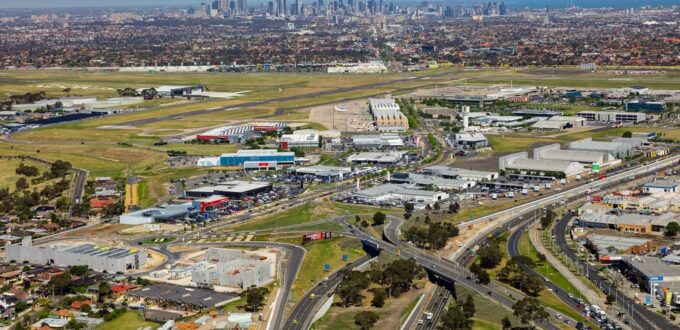 Project
Essendon Airport Strategic Pavement Asset Management Plan
Client
Essendon Fields
Project Value
$10M – $100M
Project Overview
Essendon Airport (the Airport) engaged JJR to undertake pavement inspections for all airside movement areas at the Airport, and to develop a Strategic Pavement Asset Management Plan (PAMP) that will provide a framework to approach future maintenance and upgrades of all pavement infrastructure over a 20 year period at the Airport.
JJR Involvement
JJR completed the Strategic PAMP, which summarised outcomes from previous pavement reports, updated inspection and pavement condition assessment data, and cost planning for future works and forecasting pavement maintenance, renewal and upgrade activities.

In preparation of the PAMP, JJR engineers conducted visual site inspections as well as pavement deflection testing and strength analysis of the main taxiways and runways at the Airport. The pavement condition assessment was undertaken in accordance with the Department of Defence (DoD) Airfield Pavement Maintenance Manual.

The pavement report was delivered to the Airport, which included drawings that show the overall condition of the Airport's pavement infrastructure, developed from the outcomes of the pavement investigations undertaken by JJR expert engineers.

The strategy provides a 40 year whole of cost analysis for future budgeting purposes to optimise the repair, rehabilitation and replacement of airside pavement infrastructure.