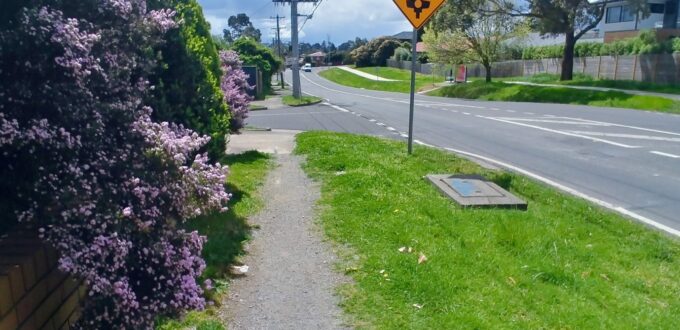 Project
Detailed Designs for the Construction of New Footpath Networks within the Manningham Council Region
Client
Manningham City Council
Project Value
< $1M
Project Overview
JJR was engaged by Manningham City Council (the Council) to prepare concept and detailed design plans for the construction of new footpath networks, which will develop well-connected, safe, and accessible paths for Council's communities.
JJR Involvement
JJR's experienced engineers prepared detailed design drawings using feature survey using data collated for each site, including a feature survey, arboricultural assessment, cultural heritage assessment and relevant planning requirements.

The detailed designs were completed in accordance with the following relevant Australian Standards and guidelines:

AS1428 – Design for access for mobility;
AS4586 – Slip resistance classification of new pedestrian surface materials;
AS4970 – Protection of trees on development sites;
Manningham City Council footpath guidelines;
Austroads Guide to Road Design:

Part 6 – Roadside Design, Safety and Barriers;
Part 6A – Pedestrian and Cyclist Paths; and
Part 6B – Roadside Environment.

VicRoad supplements to Austroads and Australian standards.