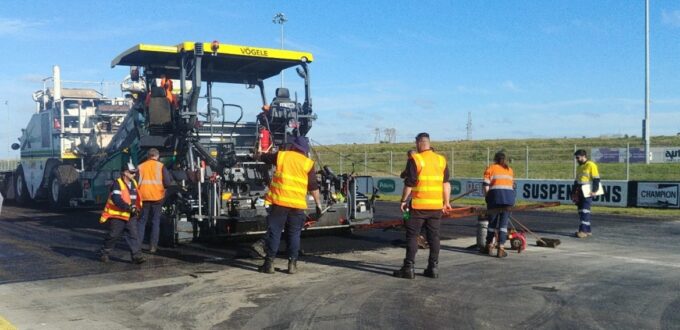 Project
Calder Park Drag Strip Strength Testing & Pavement Design
Client
Downer Group
Project Value
$1M – $10M
Project Overview
For this project, JJ Ryan Consulting assisted Downer Group pavement investigations and design, including falling weight deflectometer (FWD) testing and pavement analysis for the Calder Park Drag Strip Raceway.
JJR Involvement
JJR undertook pavement testing and analysis of the drag strip and staging lane pavement, as well as geometric design of drag strip in accordance with Australian National Drag Racing Association (ANDRA) requirements, including provision of a profiling/cut and fill plan for construction with tie-in details to the existing pavement to avoid ponding or pooling and undulations in the wearing course.

JJR also provided a specification for the asphalt re-sheeting and review of the proposed asphalt mix design against the specification, as well as as-built drawings, based on the as-built survey completed by JJR.