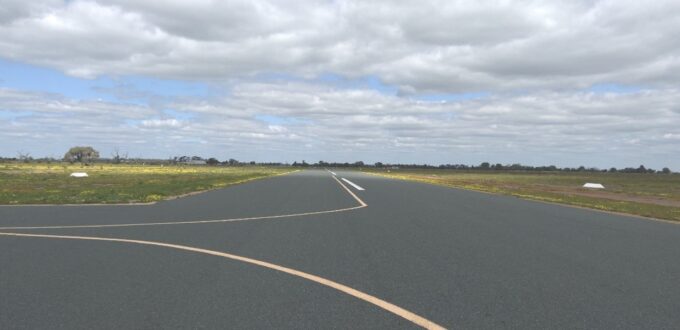 Project
Aerodrome Technical Inspections and Design Report for Potential Upgrade of the Cohuna Airport
Client
Lions Club of Cohuna
Project Value
$1M – $10M
Project Overview
JJR was engaged by the Lions Club of Cohuna, in conjunction with the Cohuna Aerodrome Redevelopment Board to undertake an Aerodrome Technical Inspection (ATI) and Electrical Technical Inspection (ETI) of Cohuna Airport in Victoria, as well as prepare a design recommendation report for potential upgrades.
JJR Involvement
JJR's experienced team conducted an ATI and ETI to confirm the Airport's competency in accordance with Civil Aviation Safety Regulations (CASR) 1998 Part 139 and Manual of Standards Part 139 (MOS 139).

A report was completed for different detailed design options for the runway associated upgrades including lighting, drainage, line marking, to ensure compliance with MOS Part 139.