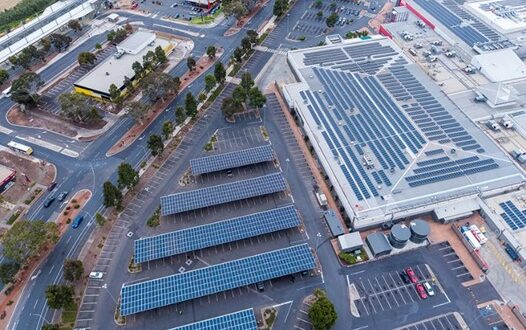 Project
Retrofit works for Solar Carpark Structures at Elizabeth City Centre, South Australia
Client
Beon Energy Solutions
Project Value
$10M – $100M
Project Overview
JJR were engaged by Beon Energy Solutions to provide retrofit design for solar structures which included one C-purlin splice and retrofit methodology.
JJR Involvement
JJR experienced structural engineers undertook a comprehensive review of solar purlins and panels, and prepared updated design development documentation, including engineering drawings, calculations and certification of retrofit works.

JJR also undertook detailed reviews of shop drawings to ensure efficient construction on-site.