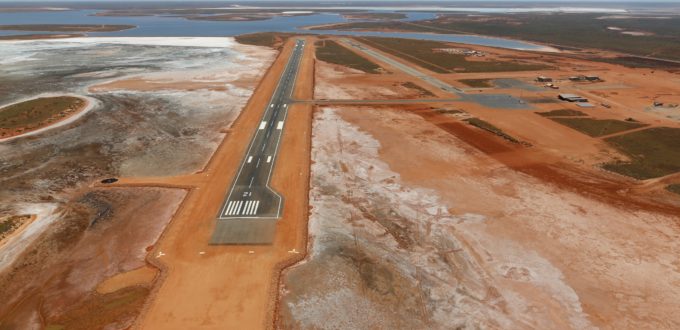 Project
Onslow Airport Remediation Works
Client
Shire of Ashburton
Project Value
<$1M
Project Overview
The Shire had identified several sections of the existing runway and taxiway aprons and embankments that have significant water erosion damage and require remediation to ensure the safety, viability and the long-term sustainability of the airport operations. The client required engineering services to provide recommendations for remediation works.
JJR Involvement
The tasks completed as part of the project scope included:

Review of existing information and provide advice on a list of additional information required;
Undertaking site visit;
Identify and liaise with stakeholders with respect to standards or conditions that may impact on the design;
Define the proposed renewal strategies;
Design structures and prepare plans and documentation;
Prepare the Technical Specifications and the Price Schedule / Bill of Quantities; and
Preparation of the project cost estimate.