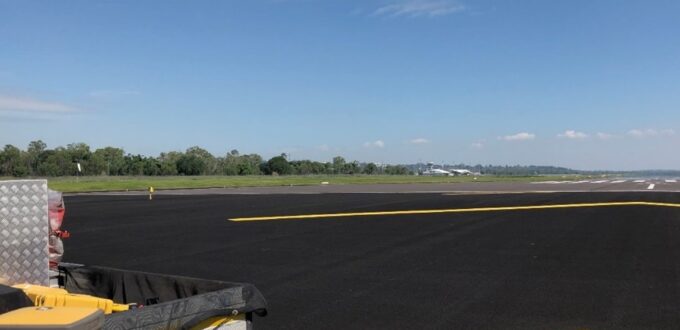 Client
Rockhampton Regional Council
Project Value
$1M – $10M
Project Overview
The Rockhampton Regional Council sought the services of JJR for the provision of the physical and survey components of an Annual Aerodrome Technical Inspection (ATI) at the Rockhampton Airport.
JJR Involvement
JJR performed the ATI to ensure compliance with all relevant regulations, such as the Civil Aviation Safety Regulations (CASR) 1998.

This included ensuring that:

The airport met the requirements to be a certified aerodrome compliant with the Commonwealth's Civil Aviation Safety Regulations 1998 Part 139 Aerodrome, as well as the Manual of Standards Part 139 – Aerodromes;
That the physical characteristics of the airport and facilities comply with relevant standards and are adequate for aircraft safety;
That operations were consistent with the Aerodrome Manual and are appropriate for the expected level of activity; and
Staff were adequately trained to conduct safety related functions and that management is aware of airport safety functions.