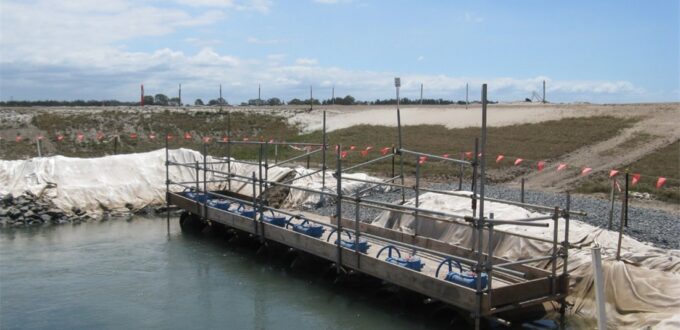 Project
Concept Design Advice for Sunshine Coast Airport Upgrade
Client
Seymour Whyte Constructions
Project Value
> $100M
Project Overview
The Sunshine Coast Regional Council Design Team hired Seymour Whyte Constructions to undertake concept designs for the Sunshine Coast Airport upgrades.

JJR partnered with Seymour Whyte to provide technical advice over the impact of geotechnical outcomes of the designs, including compaction methods of in situ soil and hydraulic fill.

JJR Involvement
Our team offered our expertise in the following aspects:

Design of a liner for the hydraulic filling of the new runway (based upon dredging from the ocean);
Analysis of the dredging operations and booster pump requirements, as well as compaction of the reclaimed sand;
Development of alternative pavement design options for the runway; and
Development of options for the Runway End Safety Area (RESA).